Robert Paulson, MSc.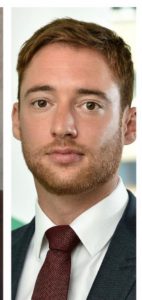 Course: Measurement Standards
Robert Paulson lectures within MBARE the course Measurement Standards. Robert has more than 12 years of experience in the real estate market, of which he has worked for more than six years in Prague. From 2014 to 2016, Robert he worked at Jones Lang Lasalle as the Senior Investment Analyst and then for 2 years as the Director of Capital Markets at the CBRE's Romanian branch. He has previous professional experience with Knight Frank, where he assumed the post as the Head of the real estate investment and real estate valuation team. In particular, Robert has dealt with valuation of real estate according to the RICS standards, which allowed him to gain experience with various types of real estate. His clients included local and regional banks, funds and developers. Robert presently works as a consultant and residential developer. He has received the bachelor's degree from the University of Leeds and the master's degree in real estate from the Nottingham Trent University.