Ing. Anna Lounková, CSc.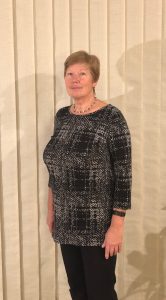 Course: Construction Materials
Anna Lounková is a leading lecturer of the course Construction Materials. Anna graduated from the Faculty of Civil Engineering of the Czech Technical University in Prague, specialising in building construction. In 1989 she defended at the Department of Building Structures her dissertation thesis on the topic of thermal technical issues of surface treatment of external claddings and dealt with the issue of surface treatment in her research and expert activities. At the Czech Technical University, Anna taught courses focused on building constructions and technical documentation of buildings.